Business Only No land/RE
Total Eclips Salon consisting of 6 salon stations with pump up chairs floor mat mirror and work stand by each station, 2 pedicure station with pedicure chairs and tubs.3 wash sinks.2 stationary Hair dryers, one up right and one lay down tanning beds.one Massage table. One waxing Chair.2 extra hair dryers. Camera system with seven cameras. Oak Reception desk. with computer, office desk , phone system. retail system ,Receipt printer. washer Dryer, Refrigerator currently 3 hair stylist have stalls they pay 425.00 per mount plus 14.00 app fee per month one pays 375 plus 14.00 App fee. Owner pays them 10% commission on all products sold hours 8:AM to 6:00 PM Monday thru Friday 9:Am to 1:00 pm on Saturday
---
You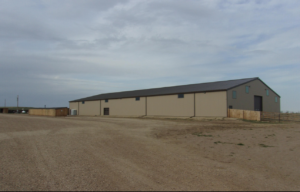 Horse Lovers Dream. This 76 acre property located 17 miles east of Sturgis, 1.5 miles off of Hwy 34. This newly built property features a first-class 100×225 heated indoor arena with sand, Priefert lead-up, chute, and stripping chute. Barn is fully insulated and heated with an outdoor boiler system. Arena has 4 bucking chutes and a back stock pen. Barn has an announcers stand with a PA system. Outside the main arena entrance door, there's a 12×78 wooden open faced, lean-to building with a hitching rail that spans with back wall. 2 outside pens on the south side of the arena with a shared water source. On the North of the Arena there is a 12 X 45 open-face shelter and corral with an automatic waterer. The unique, 2,100 sq. ft. stick-built home was built in 2018. This cozy home features 4 bedrooms, 2 bathrooms, a large mudroom, living area, kitchen and a large office/exercise room. The home has a in floor heat and a rustic, wood-style design, which fits perfectly with the property. The property is divided into 2 pastures with rural watering systems. The sellers have hayed the whole property in the past. Its a good grass/alfalfa mix hay and then grazed the whole property late summer. All improvements have been done within the past 5 years. Listing agent is related to sellers. Click here for more photos and information.
---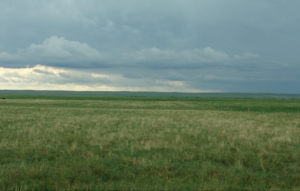 Nice 80 acre property with a mature shelterbelt all along the north end of the property. There is one cross fence and fence is new 5 wire barbwire fence. There is power in the ditch and rural water a quarter mile away. Sellers have put up nice hay and grazed livestock on the property. This would make a nice ranchette or a great addition to any operation. Listing Agent is related to Sellers. Click here for more photos and information.
---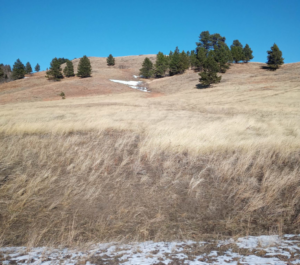 SOLD – Large 2.62 acre lot in one of the newest subdivisions in town. This lot has spectacular views of the Black Hills and Sturgis. This subdivision has paved streets and scattered timber throughout, and large lots so your not building on top of each other. City water and power to the lot. Click here for more photos and information.
---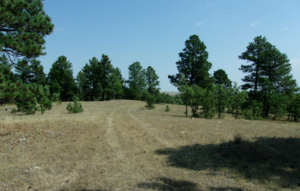 Beautiful 40 acre timbered lot with lots of privacy and several open meadows to build on. This 40 acres is the home to lots of Turkeys and Whitetail Deer. There are several building spots with views for miles. Click here for more photos and information.
---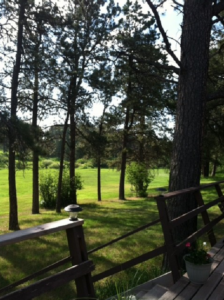 SOLD – Very nice parcel of land, with small live creek running thru property. Michelson trail runs by property. wood fence for trail new owners have to contact Dana Gray with Game and fish currently they furnish material for fence and land owner does repairs. access to property cross about 20 Ft forest service land at one time they charged a small fee for access but last year owners where not charged. well 82 ft deep as red color to water handled by filters in home Septic was pumped and inspected approx 18 month ago; deck needs work .Mobile home roof new some metal siding needs replaced, Seller have the new siding in shed ,lower meadow in flood plain, property fenced boarder forest service on one side. Click here for more photos and information.